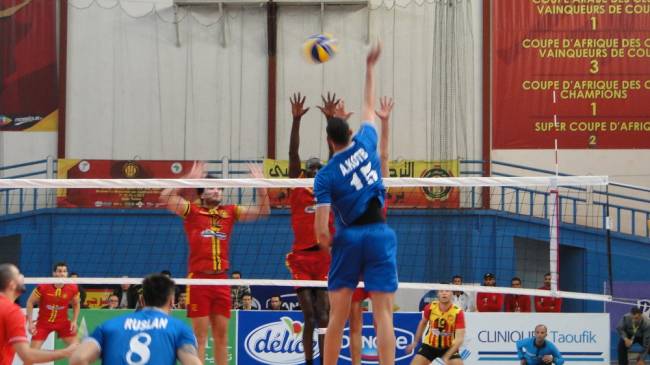 Tunis, Tunisia, March 20, 2017 - Record holders Ahly played their best to trounce hosts Esperance of Tunisia 3-0 (25-21, 25-21, 26-24) in Pool A match which is considered as the competition final at the 2017 Men's African Club Championship held at Taraji Hall in the Tunisian capital on Monday.
Ahly improved their win-loss ratio to 2-0 and booked a quarterfinal ticket, while Esperance need to win against Bafia to qualify after being 1-1 in 2 matches.
Esperance start the match controlling the net through the attacks of Elyes Karamosly who was the scorer of his team with 10 points, but quickly Ahly emerged after the draw 20-20 to win the set 25-21.
The second set showed Ahly depending of the center blocker Mohamed Adel and Abdelhalim Ebou to win the second set in the same score.
Esperance coach changed most of the fielded line up as the team led several times using the tight blockers and the good backline defence to lead continuously in the third set till Ahly led for the first time 21-20 before they used the mistakes of Esperance to win the tight set 26-24.