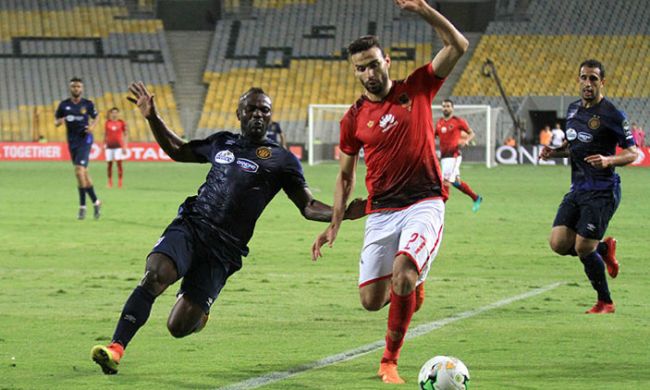 Al Ahly of Egypt and Tunisia's Esperance admit it will be a tough task to win this year's African Champions League title.
The Egyptian club are aiming for a ninth continental title while it would be a third for the Tunisians.
Alexandria in Egypt hosts the first leg of the final on Friday with the return a week later.
In the group stage of the tournament Ahly won 1-0 in Tunisia while it was goalless in Egypt.
Al Ahly board member Khaled Mortagy told BBC sport that it is important for the players to put those results behind them.
"It's a tough game whether we have played Esperance two times, three times or we haven't played them at all," he said.
"We have to forget about the past and what we need to focus on is this match and this trophy.
"So I wouldn't look at any past experiences it's a new game and hopefully our players will do their best."
He added a final is always going to be a hard match no matter the opposition.
"The final match is always a tough one whether you are playing against Tunisians, against Angolans...," he continued.
"It's a very important game for everyone the fans, the club so it is tough anyway.
"Al Ahly is used to these situations and we are all praying and behind the team so that we can a ninth trophy."
The good news for Ahly is that their top scorer in the competition this season the Moroccan Walid Azaro is fit to play after picking an injury in the semi-final with Algeria's Entente Sétif.
Islam Mohareb, and Ahmed Fathi are also fit to play but midfielder Hesham Mohamed has not recovered from a thigh injury and won't play.
Evenly matched
Esperance look to be at full strength with no major injury concerns and their London-born defender Ayman Ben Mohamed agrees it is going to be close final.
"It's going to be tight. It's a final. We're both of a similar calibre - we're both in the final for a reason," he told BBC Sport.
"It's going to be a game based on fine margins - there's going to be not much between the two teams I imagine."
He says the main aim will be to secure an important away goal in Egypt.
"Of course we would ideally like to go there and go for the win of course, but I think a draw - if we manage to score - would be a positive result," he said.
"But if you see last year (in the quarter-finals against Al Ahly), we were 2-2 in Egypt and still were beaten here, so I think we need to go for it there and score as much as we can in order to make the game here in Tunisia more comfortable for us."
The overall winners will also earn a place at December's Club World Cup in the United Arab Emirates.