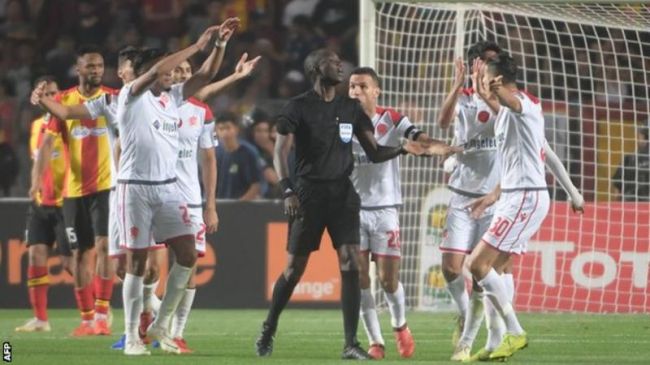 According to Egyptian media, quoting former Confederation of African Football (CAF) Secretary General Mostafa Fahmy, CAF president Ahmad Ahmad is under investigation by the Court of Arbitration for Sport (CAS) in connection with his handling of the CAF Champions League final that opposed Espérance de Tunis and Wydad Casablanca in 2019.
Ahmad seems to have committed two monumental errors.
Going down to the pitch
"CAF president shouldn't go down to the pitch to resolve any crisis. In the World Cup there is a person responsible for any crisis that occurs and [this person] meets with a delegate from each team in a closed room to resolve these crises," Ahram Online reports, citing Fahmy's declaration to ON Time Sports.
Ahmad later accused Esperance president Mohamed Meddeb of insulting and threatening him in a drive to exempt himself and CAF from any responsibility and heap all the blame on any other party be it Espérance, Fédération Tunisienne de Football (FTF), or VAR... He even invoked lack of security to justify the ridiculous decision of a rematch at a neutral venue. Was he then acting as a neutral CAF president? Was he taking sides? Was he desperately looking for a way out, having failed utterly in addressing the issue concomitantly with CAF's failure to handle the VAR problem, as revealed by Ben Crossing's (Hawk-Eye) correspondance to CAF?
VAR dysfunction should have been reported in writing
According to Fahmy, the VAR issue should have been dealt with in writing, not verbally! "They should have printed a paper before the game stating that the VAR won't be used during the game, and each team's leader sign the paper before delivering it to the referee... informing the two teams verbally might make them say you are a liar, and this is what actually happened. The case is still under investigation in the Court of Arbitrations for Sport."
Will CAS put an end to this saga for good? Wait and see!